Wedding season is here. Looking for some fresh new gift ideas for your next bridal shower? Check out some of our fave simple, luxury gifts to help them prepare for their next chapter in life together.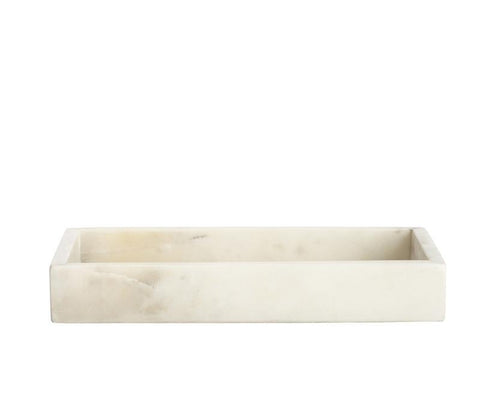 Beautifully handcrafted in India by skilled artisans, these Belle de Provence marble home pieces will definitely 'wow' the happy couple. Each piece is unique with natural stone variations, and available in classic white marble or striking black marble. Gift a gorgeous tray with a dreamy liquid soap and body lotion for the perfect bathroom counter accent to elevate their new home.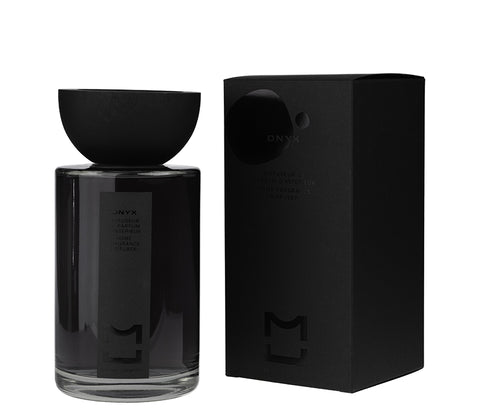 Dazzle their senses with a gorgeous new fragrance diffuser. They will fall in love with the stunning Muriel Ughetto collection. This niche fragrance line is inspired by the fascinating world of semi-precious stones from their diversity of shape to brilliance and colour.  Made in France and developed in Grasse, gift remarkable fragrances such as quartz, amethyst, or opal. Beautiful and impactful, they will adore a special fragrance to honour their special day.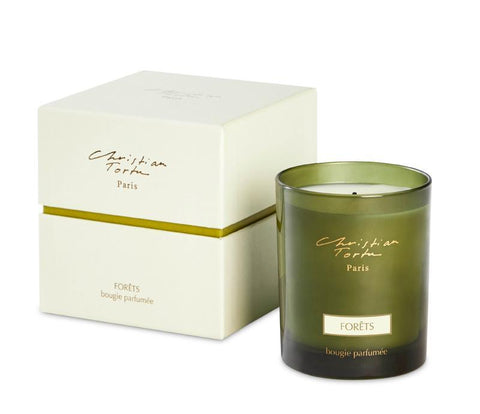 In a rush? Who doesn't love a luxury candle? Invite them to experience the art of living in nature with a Christian Tortu candle. These bestselling mineral and vegetable wax candles evoke the beauty and uniqueness of the natural world. Help them discover their new favorite candle with an addictive, unparalleled fragrance with a pure cotton wick from the internationally renowned floral designer.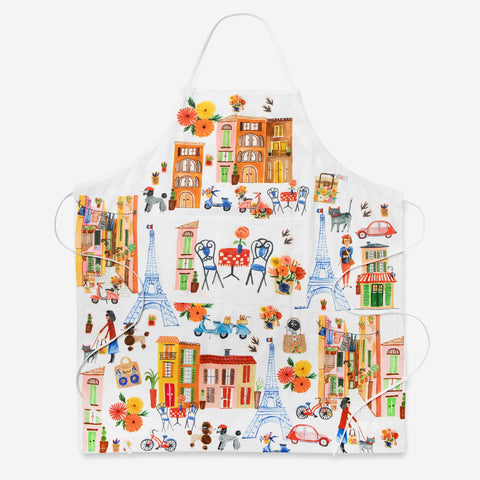 Planning an adorable themed gift? Round out a basket full of kitchen essentials or delicious snacks with a gorgeous Bon|Artis apron. Each apron is designed in collaboration with renowned artist and illustrator, Carolyn Gavin. Made in India from the highest quality cotton, these stunning aprons combine comfort, colour, and whimsy. Designed with generous pockets to hold your culinary tools, this adjustable apron is the perfect kitchen accessory to gift.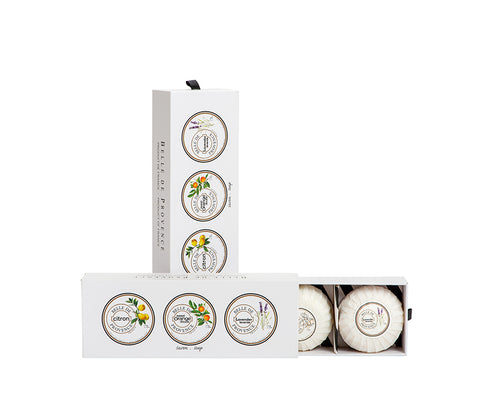 You can't go wrong with a Belle de Provence soap gift box. This beautiful gift box is one of our bestsellers and go-to gift ideas. Enriched with shea butter, these French-milled soaps are long-lasting and provide the perfect creamy lather. This soap gift set makes a great card companion or a sweet addition to a thoughtful gift basket for the new couple.
Need more gift suggestions? Connect with us on social media for more great gift ideas.